Fueling the Future with Renewables
REN*energy's integrated technology and partner platform enables high volume & low cost production of renewable natural gas.
REN*energy is changing the way we produce energy.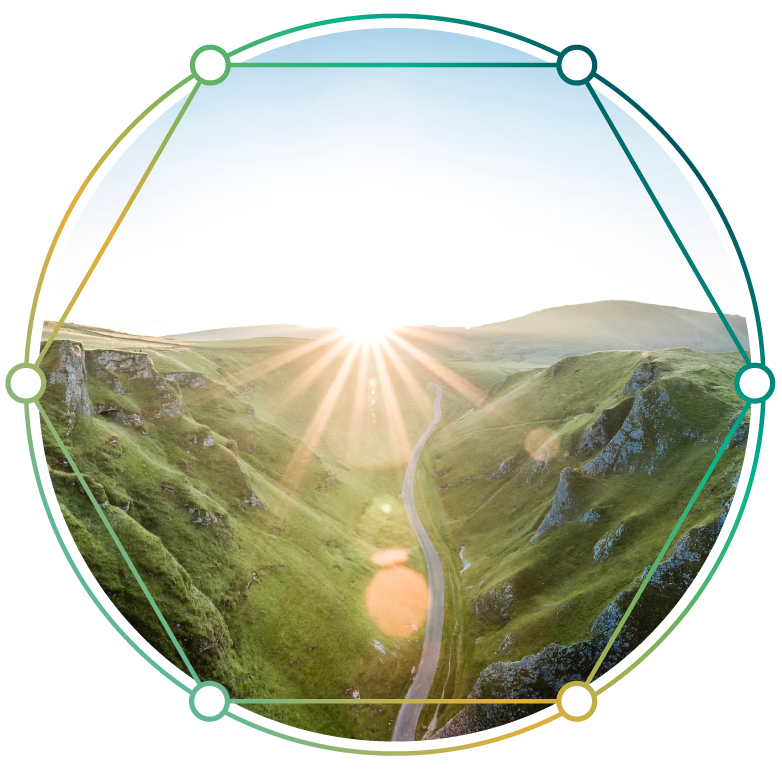 Current Renewable Natural Gas (RNG) solutions have production limits and come at an environmental cost
REN*energy provides an affordable,
impactful solution
REN*energy has strategically assembled a fully integrated business model to fuel a long project pipeline with secured supply agreements.
Proven technology producing an industry-first carbon negative energy source with a carbon intensity (CI) score of -6.8 gCO e/MJ
Sustainably sourced wood waste feedstock will fuel a project output ~6-12x conventional US RNG projects.
Our fully-integrated process fuels a new industry trajectory
With contracted control of feedstock supply, technology, processes, project sites and supply agreements, REN*energy is ready to grow the market size and its' leadership position.
As a low cost and high yield producer, REN*energy  is set to break recent M&A valuations of ~3-8x multiples based on cost per gigajoule (GJ) comparisons
Shovel-ready Phase I project with 20 year, Fortis BC agreements secured for stable and low-risk cash flows
Creating value through an integrated supply chain
Globally Scalable Technology Platform
Renewable Product Solutions
2023 High-Value Priority
Renewable Natural Gas (RNG*)
2024+ Growth Channel
Hydrogen Ready
REN*energy's strategic investment in preferred partners and technology has become the highly competent and valuable centerpin for our RE: 360° process:
Proven: Tech partners in commercial operations since 2008 throughout Europe, UK and North America
Scalable: Fully secured technology, offering stacking/rollup capabilities supporting future channel growth and prospective M&A activity
Audited: Successful completion of tech and Front-End Engineering & Design (FEED) study, by globally recognized industry leaders
Efficient: Immediate time/cost benefit for Phase I-II projects with strategic positioning near Fortis BC's transmission line and key RNG resources
Impactful: With a sustained upside, REN's tech and partner investment has significant payoff with one of the highest outputs in energy production:
Scalable platform offering 6-12x the median production of conventional US RNG projects.
Highest outputs at the lowest
(environmental)

cost

Leveraging best-in-class partners, facilities, tech, feedstock and know-how, REN*energy's RE: 360° closed-loop process yields uniquely high product outputs, with low cost and zero waste:
Carbon Negative
One of the lowest known CI's in renewable and traditional energy production, at -8 grams of CO2 per MJ. Reduced GHG emissions: 200,000 tonnes CO2/yr by 2025 – equivalent to 42,000 cars, offsetting all transportation emissions in the project region served.
Improves Economic Sustainability
Enhancing forest health while reducing landfills by 250,000 (750,000) cubic meters/yr.
Product Output Results
Output is forecasted at 2x-8x that of traditional technologies (which currently represents 99% of current RNG feedstock).
Scalable & Efficient
Higher yield, lower capital and operating costs per unit of RNG production,and more scalable than traditional Anaerobic Digestion (AD) or Landfill Gas Collection (LFG).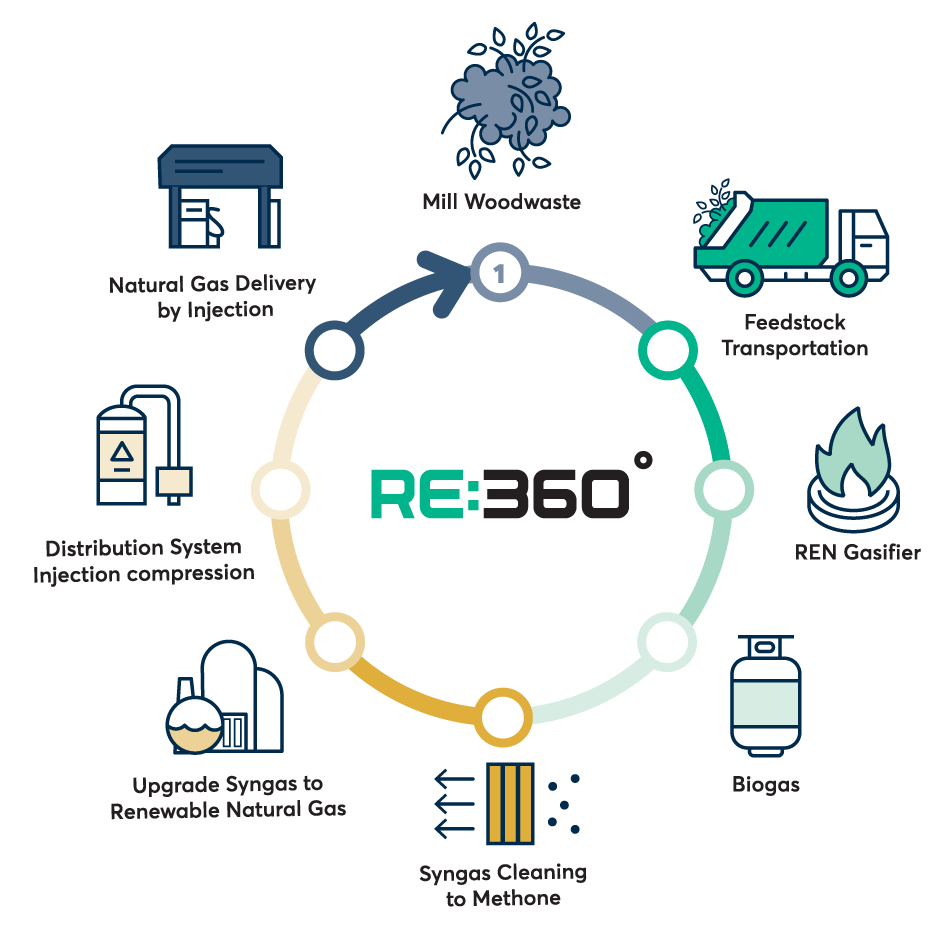 "REN Energy showcases exceptional ESG dedication, proven by the "A" rating in its latest ESG rating report and a 98th percentile rank in Canada out of ~3,500 companies evaluated"
Stay Updated
Sign up for announcements and latest news about REN*energy
A Scalable,
Sustainable Opportunity
REN*energy production is highly scalable relative to peers, and sits in top quartile of the global RNG cost curve.
ESG Certified, REN*energy's RE: 360° process effectively reduces waste and produces negative carbon inutensity (CI) by recycling methane emitted from waste streams, using it to produce a renewable energy.
In 2018, Canada's managed forests emitted 243 Mt of CO2, largely in part due to wildfires; 20% more than the entire Canadian energy sector. Use of woodwaste as feedstock reduces these risks.
RNG makes economic & environmental sense
Renewable
Produced from organic matter to achieve GHG reduction targets
Deliverability
Leverages existing natural gas distribution systems
Economic
In addition to its commodity value, RNG produces environmental benefits which can be monetized
Feedstock Certainty
Wood waste is a perpetual source of feedstock for RNG, especially along the West Coast of North America
Invest in The Future of Renewables